Include Her team first Face to Face meeting in almost 2 years!
---
Back in May 2022 the Include Her team finally had the opportunity to meet face to face!
Partners travelled from Ireland, the UK, Spain and Greece to Braga Portugal where they were hosted by the lovely team at the University of Minho!
The meeting took place over two days, where partners were able to discuss each output developed and finalise the work plan for the closing of the project.
Our hosts at University Minho were fantastic, they ensure partners were well looked after and tried some of the local cuisines and provided the opportunity to explore a little of Braga city centre after the meeting.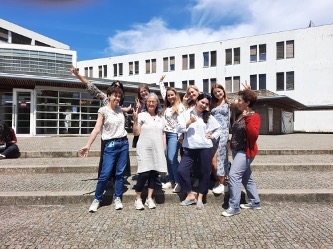 After two years only meeting virtually, it was so nice to be able to see each other in person and develop a closer working relationship!